Given the increasingly risk-averse and blockbusting needs of large publishers, we specialize in new and undervalued talents who have the potential to travel far.
Our first author, Ben Batchelder, specializes in long roadtrips that manifest an inner quest.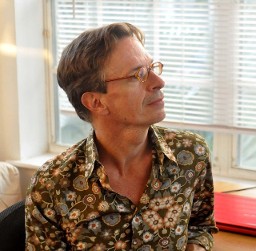 Batchelder is a New World writer based in both the U.S. and Brazil, whose backroads he has extensively traveled for a decade and more. Yet, as his Author Bio puts it, "Nothing is his background, from a degree in Visual & Environmental Studies at Harvard to an MBA from Wharton, adequately prepared him for the experiences."
In late 2014 we launched his first work, Borderlands USA: or, How to Protect the Country by Car and then in mid-2015 To Belém & Back: Backroads Brazil with my Black Lab, which map the inner and outer geographies of travel in those two nations. Now, with final publication in 2019, his two book series My World Book expands the horizon to harrowing, and global, proportions.
As the Author Bio concludes, "he leads a bi-hemispheric life, as a mountain man in the hills of Minas Gerais, Brazil, who comes down to the sea at Miami Beach, Florida."
Click here for his site/blog: www.benbatchelder.com